The Safety, Integrity and Performance Advantages of HMI Laminated Glass.
Laminated glass is safe to people even when broken, making it a natural choice for so many residential and commercial specialty glass applications. Glass railings, glass stair treads and glass awnings all utilize laminated interlayers, as do glass sport courts, glass signage, glass walls and other architectural glass applications. Compatible with HMI Canvas digital printing, laminated and printed glass combined creates a spell-binding multi-dimensional effect.
HMI is proud to offer glass lamination for a myriad of our specialty glass products.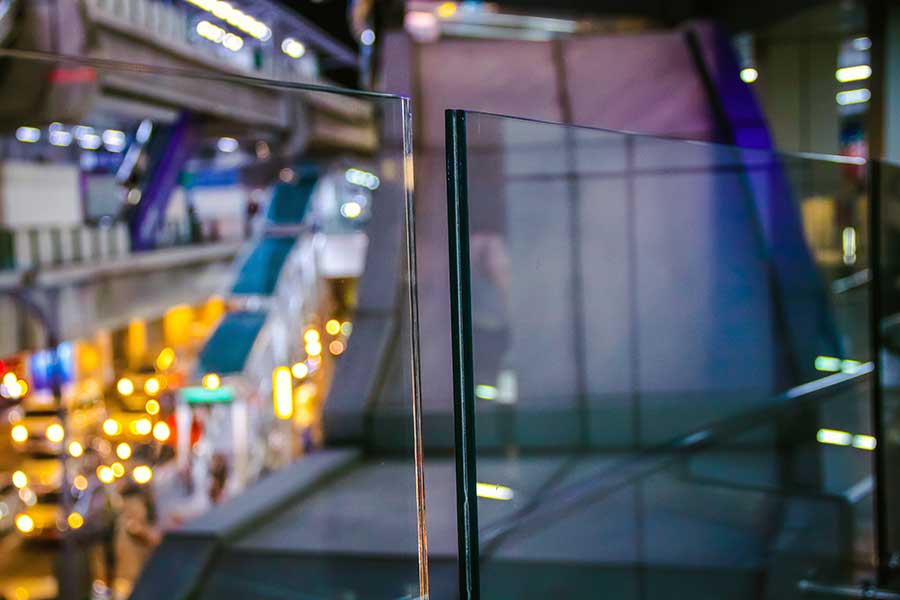 A laminated exterior glass railing offers additional structural integrity to this urban overlook.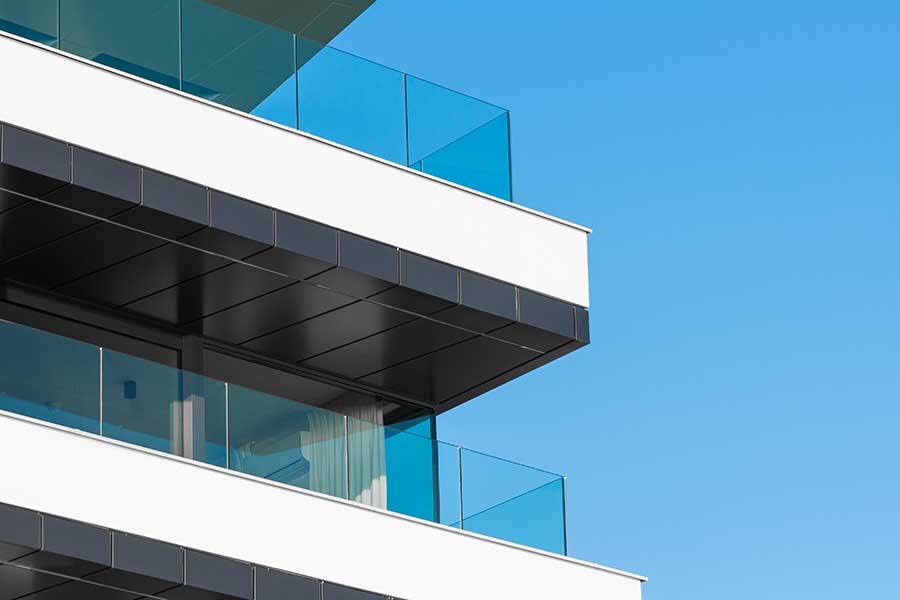 GLASS LAMINATION
SECURITY



Many building codes across America are now requiring laminated glass specifications for exterior glass railings.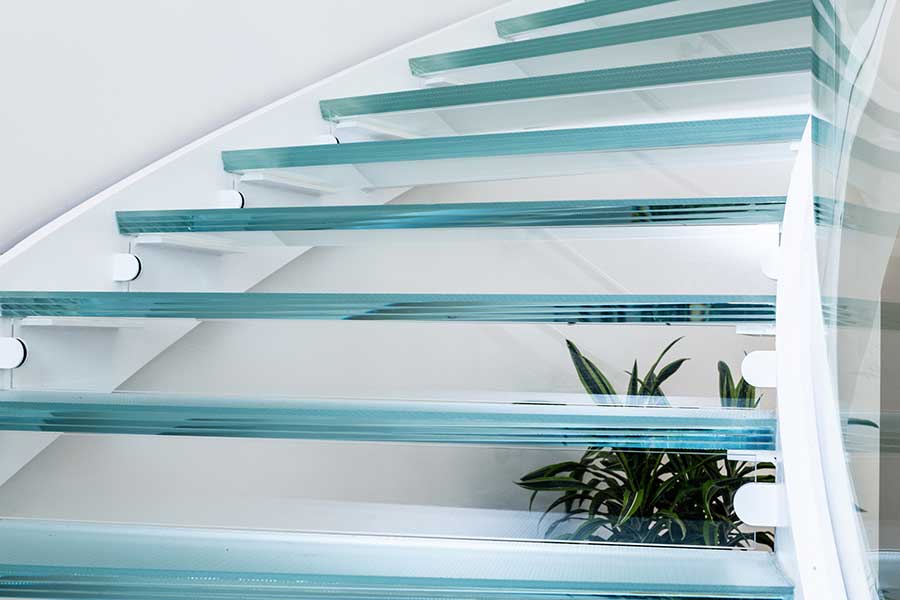 GLASS LAMINATION
INTEGRITY



Triple laminated glass stair treads are structurally strong and beautiful at the same time.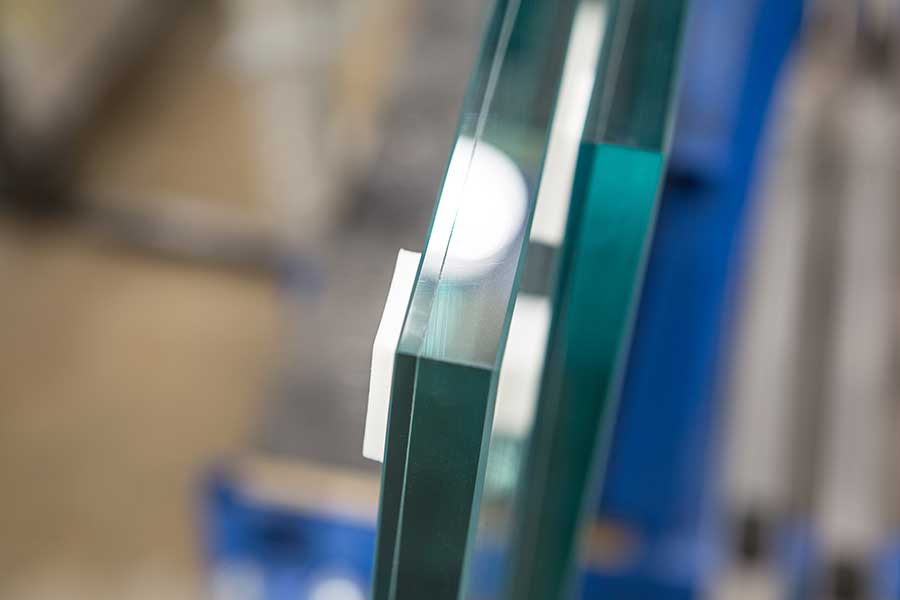 GLASS LAMINATION
A STEP ABOVE



HMI post polishes our laminated glass edges, eliminating the "v-groove" typical in traditional lamination applications.

Frequently asked questions
Laminated glass is the bonding together of two or more pieces of glass with interlayers for increased glass impact resistance. In the event that laminated glass breaks, the fragments of broken glass bind to the thin film interlayer, preventing the glass fragments from creating injury.
The merits of using laminated glass include:
Durability
Heat resistance
Moisture resistance
Sound insulation
Strong anti-shocking & anti-breaking properties
UV interlayer prevents fading
Saves refrigerating energy
Reduces transmission of light
While not every application requires lamination, our laminated glass products include:
Glass Railings
Glass Stair Treads
Glass Awnings
Glass Walls & Partitions
Glass Signage
Glass Table Tops
Glass Decking & Flooring
HMI uses SentryGlas® interlayer from the Trosifol® Structural product family.  It is five times stronger and up to 100 times stiffer than conventional laminating materials. We also offer PVB interlayers for interior only applications.