Make An Architectural First Impression
Custom Glass Awnings Define & Protect Entryways
Glass awnings set a modern tone at the top…of points of entry. Rapidly becoming a hallmark of new-age design, laminated glass awnings are a green build alternative to traditional awning applications. Added benefits of glass awnings include providing UV protection and shielding substrates from the elements. By letting natural light through, glass awnings combat mold and mildew  that can occur under darker canopies. Choose from clear laminated interlayers, frosted, colored, or digitally printed with custom artwork.  Residential and commercial spaces can create a defined point of entry with custom glass!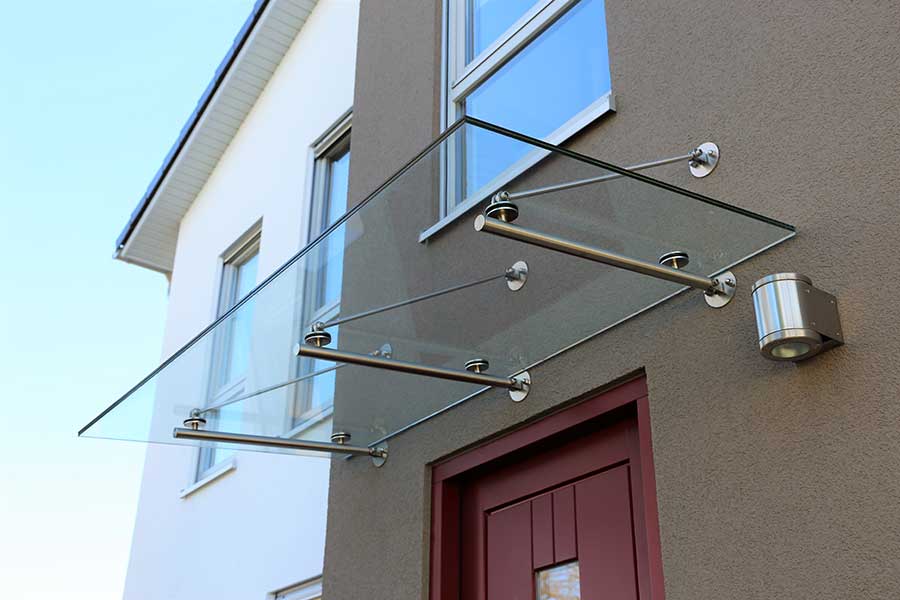 GLASS AWNINGS
NEW CONSTRUCTION



Glass awnings are being specified by architects for residential & commercial spaces nationwide.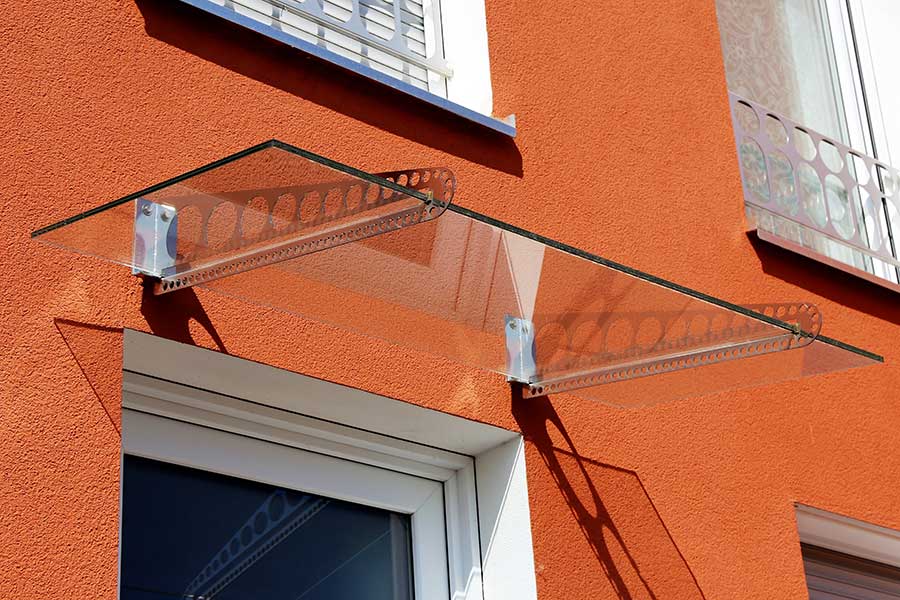 GLASS AWNINGS
COLOR SHINES



A brightly painted building loses nothing thanks to the transparency of a glass awning.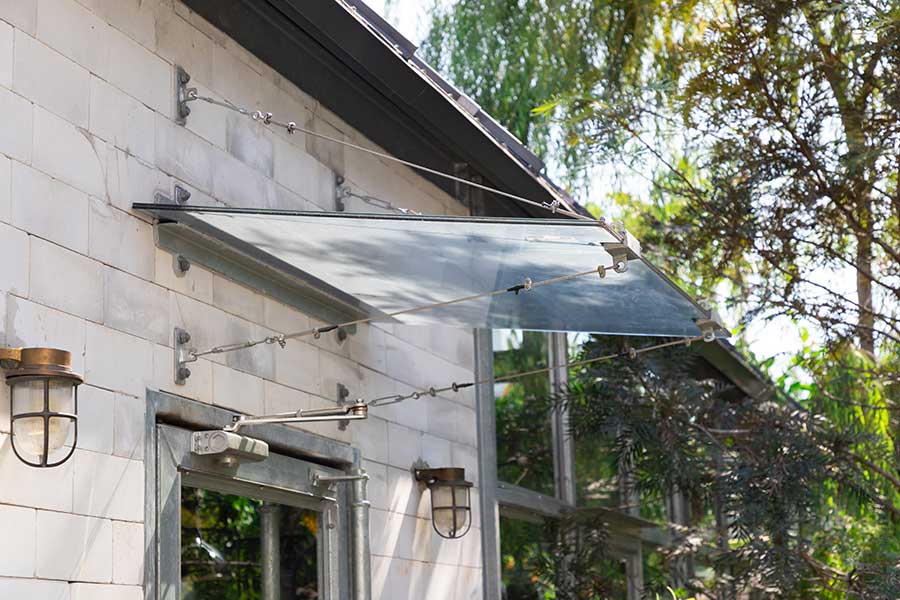 GLASS AWNINGS
VINTAGE MEETS MODERN



This juxtaposition of timeworn brick and sleek glass create new-age architectural style.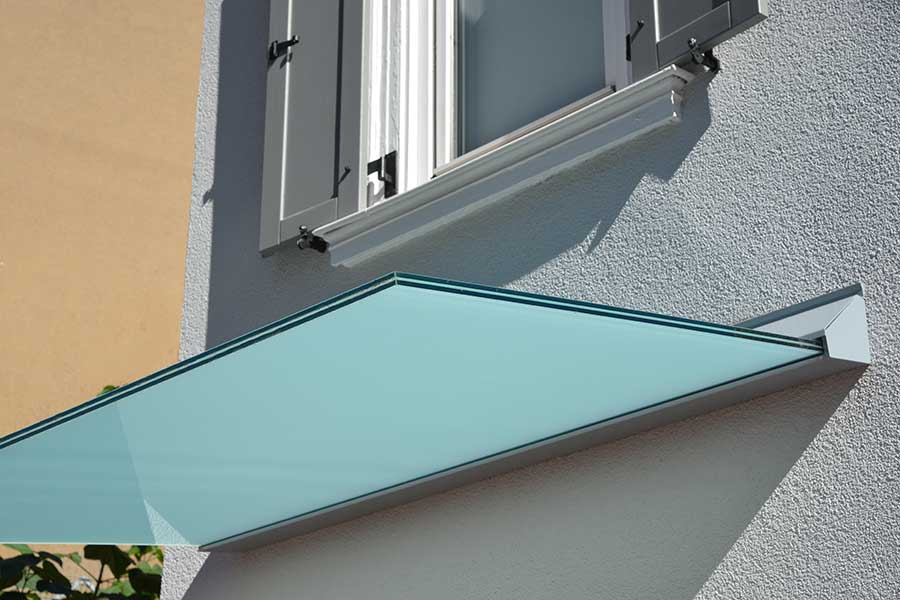 GLASS AWNINGS
OPACITY PLAY



A frosted laminated glass interlayer creates opacity for this glass awing, while the glass edges still reflect light beautifully.