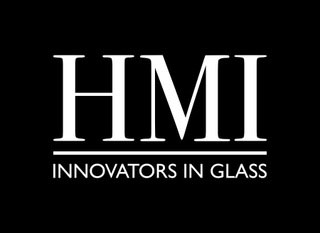 HMI Launches Innovative New Co-Op Program
We're leveling up our clients' marketing, together. The launch of the HMI Pro Glazier Marketing co-op program – our latest industry-leading offering for HMI preferred partners – will do just that.
The co-op program is designed to provide innovative digital marketing strategies that grow our partner glaziers' businesses and promote the HMI products they use every day, all while sharing the cost of these sales efforts. For anyone expecting van wraps and embroidered uniforms, it's time to think beyond old-school marketing tactics and push the limits of what a co-op program can bring to businesses.
Our goal is to deliver offerings that are fluid, customizable, and performance-based that show a clear value and return on investment.
Our Flagship Offering: A Custom Splash Page
We're amplifying our partners' online presence and generating phone and email leads with a custom splash page, the flagship deliverable for our new co-op program. Splash pages serve as a simplified website, providing a streamlined destination for potential customers to learn about a glass shop at a glance and quickly contact the right person.
This offering will be co-branded and utilize HMI's existing assets, which means little effort on the glazier's part to help create the page. Partners will receive a high-end design and personalized content after a brief intake process.
Our stunning splash page template will feature HMI's high-quality imagery and be customized with tailored content that speaks to each business's story.
What will a splash page look like for my business?
Here's what to expect from a custom splash page:
Page design will be optimized to generate qualified leads via phone and email form submissions, following best practices for user experience
Page content will be optimized for search engines, focusing on the business's location and services, so the business appears on the results page for its specific audience and keywords
Personalized content will also help tell the story of the business to new audiences, including its history and values
High-quality product imagery will populate the page to catch the eye, providing intrigue and inspiration
Product modules serve as a one-stop-shop for product information, showcasing a range of services
Reviews from past customers, as well as the HMI partnership, will build trust and instill confidence in potential customers
We understand that not every small business has the resources to create and maintain a robust website. For businesses without a website, this splash page will kickstart an online presence and give the business the opportunity to rank on search engine results pages for qualified searches.
If a business already has its own site, this splash page will not only provide additional online exposure, it will also serve as a dedicated space to showcase available HMI shower services and product offerings.
When possible, the splash page will link to a business's social media accounts. However, if a partner doesn't have social media accounts or struggles to post regularly, the stunning visuals throughout the splash page suggest Pinterest and Instagram-worthy content in the absence of social media content.
How does one get started?
Preferred partners should reach out to their HMI sales rep to learn more about the HMI Pro Glazier Marketing co-op program. Sales reps will be able to walk partners through the process of creating a custom splash page and they can share what other benefits come with our co-op, including more traditional marketing options like print and radio.
We look forward to continuing to serve as a true partner to our glaziers!