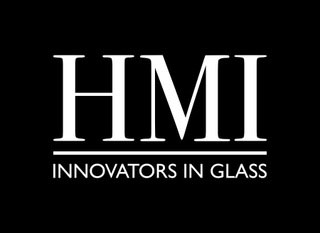 5 Things Glaziers Need To Know About
C.10's Antimicrobial Product Protection
HMI's nationwide network of glazier's already know and love our C.10 Glass Protectant. We're excited to announce that it's getting even better! With the addition of Microban® technology, our C.10 Glass Protectant is the premium choice for fighting mold, mildew, and bacteria to maintain high-end shower enclosures and other glass products.
We are proud to be the first glass manufacturer to offer this advanced antimicrobial protection to glaziers serving residential, commercial, and hospitality clients.
Here are five reasons why you should add a layer of invisible product protection when recommending HMI for your client's project.
1. Consumers know and trust the Microban name.
Recognized worldwide and trusted for its long-lasting product protection and cleanliness, Microban works with more than 250 leading companies like Samsonite, Poly, Rubbermaid, Sherwin Williams, and GE Appliances to enhance more than 1,000 products.
With a 60% consumer brand awareness, consumers know that if it has the Microban seal, it can be trusted to be clean. Consumers are already using its antimicrobial technologies, odor control solutions, and smart surface technologies every day in other spaces – from their door hardware to school supplies and travel accessories.
2. Homeowners are seeking antimicrobial technology.
In the correct conditions, bacteria can double in number every 20 minutes on an untreated surface, causing bad odors, reducing product lifetime, staining products and surfaces, and making products difficult to clean.
The best treatment is prevention. When C.10 with Microban is added during the manufacturing process, your clients will know that they wake up each morning with a visibly cleaner shower. They will experience less stress about their home's appearance and rest assured that they are ready for guests at any time.
3. Everyone is worried about cleanliness - all the time.
73% of consumers are interested in products that reduce how often they must clean. In addition to residential shower glass, just think of the ways that C.10 with Microban can enhance and protect your glass projects in hospitals, doctors offices, dental offices, restaurants, or other businesses.
No matter the use case, C.10 with Microban works continuously to provide 24/7 product protection. This allows your clients to clean less frequently, saving them time and energy.
4. Ensure quality and longevity that matches your craftsmanship.
By protecting custom shower glass from degrading microbes, C.10 with Microban helps to extend the product life. This longevity gives both glaziers and designers confidence that they have crafted a shower that is built to last.
Plus, clients will love this added layer of product protection to safeguard their custom glass investment, ensuring the work of art is safe from wear and tear.
5. The clear coating can be added to any design.
Last but not least, C.10 with Microban is invisible! Because of it's clear nature, it is an ideal protectant for any custom design with digital in-glass printing. The product will not affect or tint the design, allowing you and your clients full creative freedom with color and texture so you can bring any vision to life.
Ready to offer smarter, cleaner glass?
Learn more about the benefits of C.10 with Microban here. You'll find our product brochure, FAQs, and care instructions.
Your HMI sales rep is armed with even more knowledge. Reach out with any questions about how you can offer your clients the best protection.