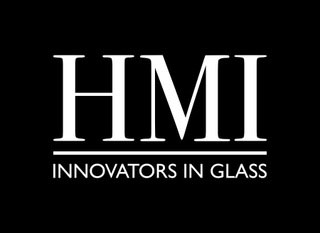 5 Reasons Why Your Hotel and Resort Projects Need Antimicrobial Glass Protection
HMI understands that microbes can live anywhere, including on the most beautiful showers found in high-end resorts and hotels. With the addition of Microban® technology, our C.10 Glass Protectant is the premium choice for fighting mold, mildew, and bacteria to maintain high-end shower enclosures and other glass products. 
We are proud to be the first and only glass manufacturer to offer this advanced antimicrobial protection to general contractors, architects, and commercial designers serving clients in the hospitality industry. 
Here are five reasons why you should add a layer of invisible protection when specifying HMI for your next hotel or resort project.
1. Guests rank cleanliness is ranked above all else.
According to travelagentcentral.com, cleanliness is the most important attribute hotel guests look for when choosing accommodations – even when considering price and location.
Even though they may not be visible to guests, bacteria reproduce rapidly on untreated surfaces, doubling in number every 20 minutes. On a C.10 with Microban treated surface, the bacteria are reduced by up to 99%.
HMI's C.10 with Microban is proven effective against a broad spectrum of bacteria on your shower glass, giving guests the cleanliness and peace of mind they seek.
2. 24/7 protection reduces housekeeping efforts.
In the coming years, the hospitality industry will have to balance increased cleaning efforts without diminishing the guest experience that is expected. That means more thorough cleanings from housekeeping without adding to their time spent in the room or requiring earlier guest checkouts.
C.10 with Microban works continuously to keep shower glass cleaner between showers. The invisible protection results in visible cleanliness and less mold and mildew between cleanings, so housekeeping can work efficiently in the bathroom without sacrificing effectiveness. Just think what five minutes in time savings could do for your team when multiplied by the number of rooms cleaned.
3. Clients enjoy peace of mind for the life of the product.
HMI's C.10 with Microban is integrated during the glass manufacturing process and becomes part of the molecular structure of the custom glass product. It is designed to last the lifetime of the glass and will not wash off or wear away. Your hospitality clients will rest assured that they've been treated to smart, cleaner glass for years to come.
4. Architects and designers can specify with confidence.
By protecting custom shower glass from degrading microbes, C.10 with Microban helps to extend the product life. This longevity gives architects and designers confidence that they are specifying a shower that is built to last.
Plus, clients will love this added layer of protection to safeguard their custom glass investment, ensuring the work of art is safe from wear and tear.
5. The clear coating can be added to any design.
Last but not least, C.10 with Microban is invisible! Because of it's clear nature, it is an ideal protectant for any custom design with digital in-glass printing. The product will not affect or tint the design, allowing designers and their clients full creative freedom with color and texture.
Ready to spec smarter, cleaner glass?
Learn more about the benefits of C.10 with Microban here. You'll find our product brochure, FAQs, and care instructions.
Your dedicated HMI hospitality representative is armed with even more knowledge. Reach out with any questions about how you can offer your clients the best protection.